Silent Key Walt Stauffer W2EVU
Walt was one of our oldest members, getting his ticket in 1939.  His obituary is below.  Walt will be greatly missed by his friends and family
Walter John Stauffer, 90, of Karns City, Pennsylvania, passed away on November 21, 2021 at the Butler Memorial Hospital. He was born November 16, 1931 in Brackenridge, Pennsylvania to the late Walter J. Stauffer and the late Virginia Crissman. Walter was the Police Chief in Sodus Point, New York. He was an avid amateur ham radio operator. Walter was a lifetime fireman for Sodus Point Fire Department. He belonged to Sodus Point Auxiliary Coast Guard, a member of the Power Squadron, and Commander of Civil Air Patrol. Walter is survived by daughter, Sandra (Ron Moore) Shaw of Hooker, PA; one sister, Vera Figore of Sarver, PA; two grandchildren, and six great grandchildren. In addition to his parents, he was preceded in death by his wife, Patricia Christie Stauffer, who passed away on February 17, 2021. Family requests memorial contributions be made to the Sodus Point Fire Department, 8364 Bay St. #139, Sodus Point, NY 14555. Arrangements were entrusted to Thompson-Miller Funeral Home, Inc., 124 East North Street, Butler, PA 16001.
Upcoming Events 
  (email KD2DNO@GMAIL.COM for additions or changes )
---
Read an interesting article especially if you are interested in learning more about Amateur Radio: https://alertfind.com/amateur-radio-and-emergency-communications/
---
Club meeting information is here
DRUMLINS ARC is a Community Service Oriented group, using Amateur Radio as a hobby and to assist our community.  If you have any non-political, non-commercial event such as a charity bike ride or charity walk where you could benefit from having radio communications assistance, please contact us at DrumlinsARC@gmail.com for further information.
Interested in joining the Drumlins ARC? Click on the "Join" tab above or come to a meeting.
---
LOCAL NETS
RACES/ARES NET

Sunday at 8:35 pm (check calendar to verify, not held on holidays) on 146.685, pl 71. Contact David Taylor KB2KBY at kd2kby@rochester.rr.com for information
---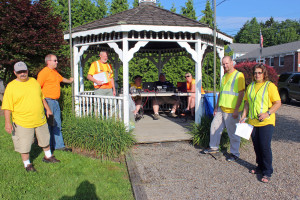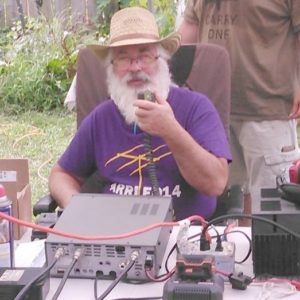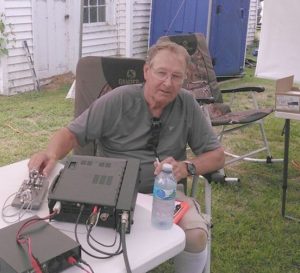 ---
Drumlins Amateur Radio Club (DARC) welcomes all Amateur Radio (Ham) Operators. We serve the Wayne County, New York area and we are the ARES and RACES organization for the area. We work in close conjunction with the Wayne County Emergency Management Office in Lyons, NY and have a radio shack located in the EMO building in Lyons. Our group provides back-up communications for Wayne County EMO and actively participate in drills with the EMO. We work closely with other amateur radio groups in our area, particularly Squaw Island Amateur Radio Club (SIARC) out of Ontario County. Anyone interested in Ham radio activities is welcome to attend our meetings, and hopefully join the club. Drumlins was formed in 1975 and proudly sponsors one of the areas best Hamfest's, usually in April each year. We have set up a Yaesu Fusion Repeater on 444.750 (PL 110.9) and upgraded the controller on 146.685 and put up a new antenna and new controller on 146.745 in 2015.
A Sunday Night RACES NET is held most Sundays at 8:35 pm on 146.685 (repeater).  Check the Calendar for changes.  NET is not held on most Sundays with a holiday in the week.
Any questions or comments?  Email us at   drumlinsarc@gmail.com